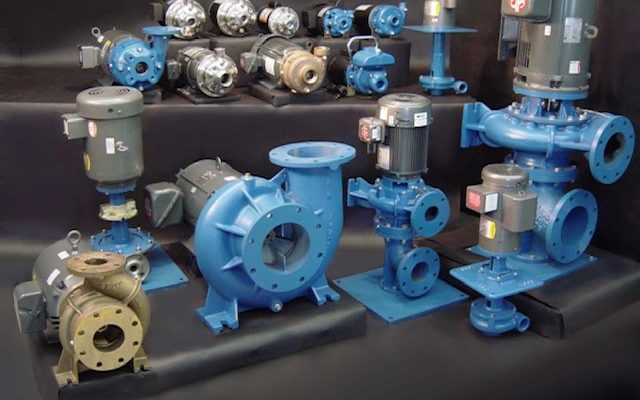 5 Telltale Signs That Your Centrifugal Pump Needs Repair
Most industrial applications cannot function without a properly working centrifugal pump. It's like the beating heart of a modern factory – without it, all work comes to a screeching halt.
If your centrifugal pumps are not working at their optimal capacity, then you may be in need of urgent repairs – and possibly before major damage is done to it. Because when it finally does break down, it could completely halt production, which could lead to unscheduled downtime, and cost you your bottom line.
Here are 5 common signs that it's time to call a pump repair specialist near you
1. A Leaking Pump
Leaking pumps are a major red flag that needs your urgent attention. Leaks are indicative of other symptoms that need to be addressed, including excessive temperature, pressure, or corrosion that leads to loosening of seals and joints. This allows the fluid inside the pump to leak outside and cause a mess.
In most cases, repairing a leak could be as simple as fixing a few fasteners. In other cases, you might be looking at a major repair involving the gasket or mechanical seal.
2. Noisy Pump
Like most mechanical equipment that is about to fail, centrifugal pumps will make eerie rattling noises, often accompanied by loud thuds and vibrations – a sign of cavitation. The buildup of cavitation has the potential to cause major damage to a pump, which means you'll have to act quickly before structural deterioration puts it out of commission.
3. Overheating
The biggest problem with clogged centrifugal pumps is when it runs without any fluid. Under these conditions, as much as 50% of the motor power is transferred to the fluid in the form of heat. This creates the perfect conditions for the pump to reach a high enough temperature that can cause a major explosion – putting lives at risk.
For obvious reasons, an overheating pump needs your urgent attention.
A few trouble areas that you can identify with the naked eye include:
Clogged recirculation
Clogged suction strainer
Obstructed discharge line
Obstructed air release line
4. Low Flow Pump
Centrifugal pumps are prone to low flow problems that can leave your process's performance a little flat. The problem can be frustrating to deal with because a number of things could have gone wrong, including:
Damaged impeller
Leaking gasket
Clogged suction line
Clogged ump inlet
Open bypass valve
If you notice these issues, then it's time to contact MTR Service for a rush service repair.
5. Slow Re-Priming
Bad clearance is one of the biggest reasons for slower re-priming, but there may be other factors responsible for this phenomenon. These include a loose gasket, a clogged recirculation, or a leaking seal that can slow down the repriming process.
Pumps need priming to function smoothly. Most centrifugal pumps can be primed by filling them with water. Consult with your manufacturer to determine how you can re-prime your pumps or get in touch with the experts at MTR Service to make an informed decision.
Wrapping Up
Taking a scattershot approach with quick fixes will cost you later. Instead, you're much better off scheduling an urgent repair while your pump is still in working order. Otherwise, production may come to a grinding halt later on.
MTR Service offers urgent pump repair services as well as routine maintenance to maximize your plant uptime.
We only use high-quality centrifugal systems and highly trained specialists to provide superior repair services every time. It's why MTR Service has become the premium choice for businesses in California.
Below is a list of pump mfgs who provide us with reliable traffic pumps:
Grundfos
Flowserve Corporation
ITT Inc.
KSB Group
Sulzer
Ebara
Schlumberger Limited
Goulds
List of Industries that that use our Centrifugal Pumps:
Refineries
Mining
Food Companies
Pharmaceuticals
Chemical Plants
Extrusion Companies
Packaging Companies
Beverage Manufacturers
Plastic Molding